Build a Small Wind Turbine (Cancelled)
Generate electricity with a homemade wind turbine.
Join Tom Dixon of V3 Power to build a wind turbine yourself, from scratch.
Drawing on over ten years of experience in teaching people how to build small wind turbines, Tom has developed a new design, customised to help you learn the most practical and theoretical skills in a short amount of time.
Key Information
Duration: two day
Upcoming dates: Saturday 6th – Sunday 7th March 2021
Start and finish times: 10.00am to 4.00pm
Fees: £240
Includes: tuition, all materials, full board shared accommodation (single accommodation is available for an additional fee of £20)
Terms and Conditions: You must be over the age of 18 years when this course starts.
What to bring: as this is a highly practical course, safety boots are required. We also strongly advise you to bring waterproof clothing.
What you will learn
Learn to build an electricity generating wind turbine from simple materials, using a range of hand tools and techniques.
You will carve a wooden blade, turn a copper coil, manipulate powerful magnets and fabricate a metal mounting together as a team.
Once all the parts are brought together the complete turbine is tested on a short tower and you will see your hard work rewarded as the batteries fully charge.
By hand building all the elements you will gain confidence in your own practical ability.
The range of tasks involved allows you to get a sense of which skills you may be interested in developing further.
Get a fantastic sense of achievement as you see the project develop from a pile of raw materials through to a fully working system, and get a greater understanding of the underlying scientific principles involved.
This course is ideal for a community group, bunch of friends, a team-building exercise, or anyone else looking to get their hands dirty.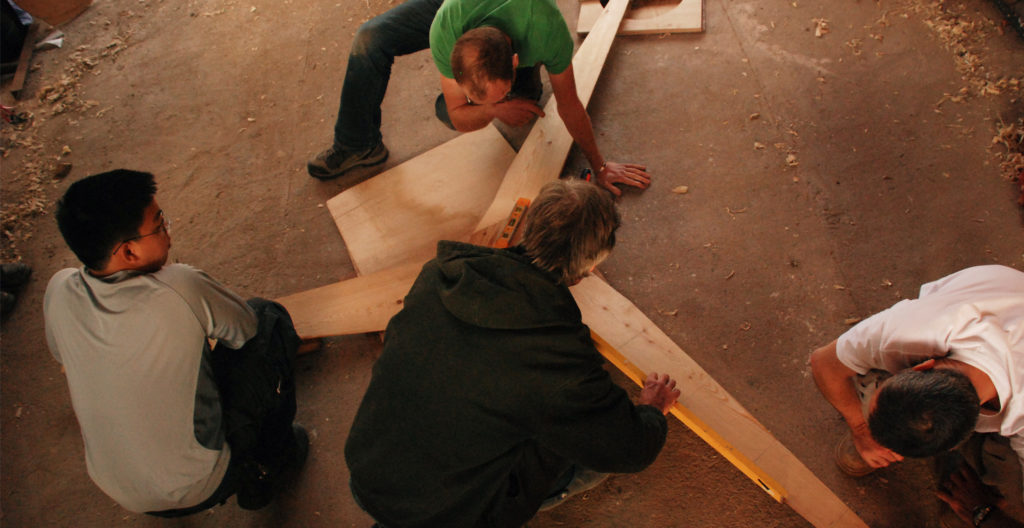 Meet your Tutor
Tom Dixon has a background in physics and is V3's most rounded engineer. He has taught on nearly 50 wind turbine courses and overseen over 30 installations.
Searching Availability...
Searching Availability...