CAT students run Transformation Prize
CAT students run Transformation Prize
March 24, 2021
Home »

CAT students run Transformation Prize
Hannah Gardiner and Gerard Baker are current MSc students at CAT, who last year launched the Transformation Prize – an innovation award for environmental and social projects, open to CAT students and graduates. In our latest guest blog, Gerard explains how they developed the prize, and describes some of the brilliant projects carried out by CAT students that have come to light as a result of the prize.
Developing the idea for the prize
I was sitting in the Sheppard Lecture Theatre one day in December day in 2019 where we took part in an exercise where we had to put up our hands to say how hopeful we were about the future, and many raised their hands to show low levels of hope. This was something I found myself wanting to change. I thought about what CAT had taught me over the last few months about transformational change, and how it would be great to have an innovation prize to help students use the theory and skills we learn during our postgraduate courses at CAT for real-world action.
The idea of the prize is to stimulate work that helps people come together, tackling inequality and taking better care of the natural world – something which CAT and our tutors have taught us is one of the essential aspects of combating the climate and ecological crises.  Other inspirations for the prize included a lecture given at CAT by Rob Crompton of the Common Cause Foundation about intrinsic values, and the work of Rob Hopkins, co-founder of the Transition Towns movement, around instilling a longing in people for a better world.
First Transformation Prize – student entries
We had a fascinating variety of entries in our first year running the prize, and it was inspiring to see the range of work carried out by the CAT students and graduates who applied.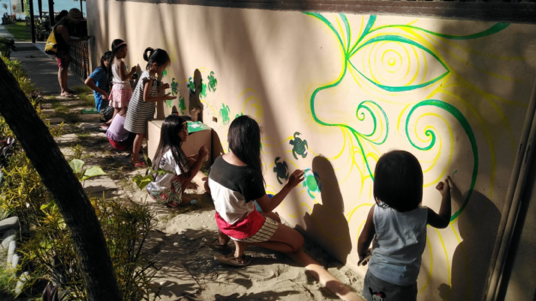 Firstly, Anita Gardner's project, Atelier Aquatic, which brings together artists in Port Barton, Philippines, to raise awareness of endangered sea turtles in the local marine conservation area. They run educational workshops in Tagalog and English, as well as mural-painting sessions, using art to create emotional engagement and a visual presence for the issue.
Meanwhile, Less to Landfill Wales, entered by Joanna Kowalska, is working to promote a shift towards a circular economy in Ceredigion. Although things have been on hold during the Covid-19 pandemic, plans are afoot to hold a community screening of The Plastic Ocean, followed by a debate.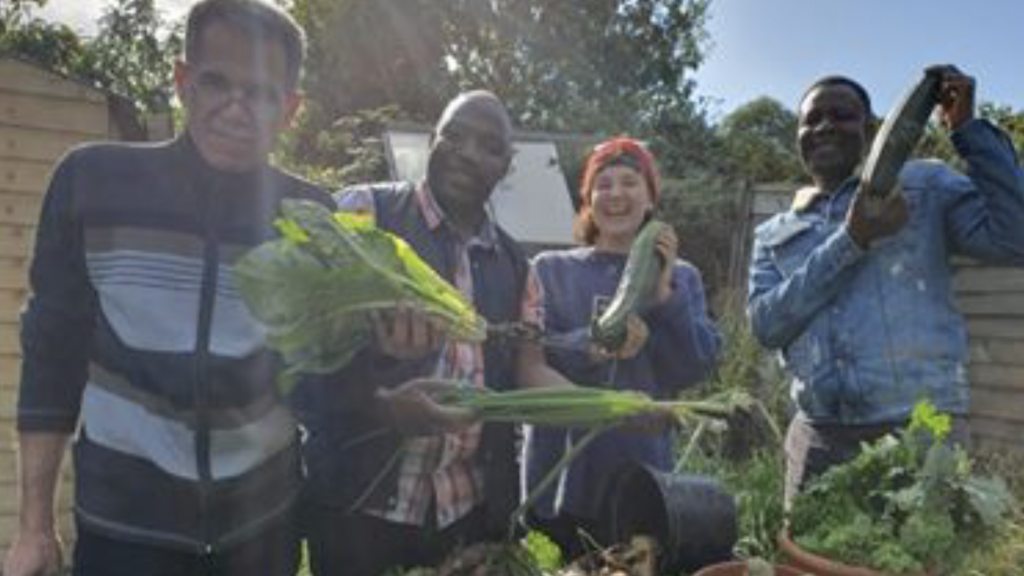 One of the finalists was Bethan Robinson's entry, Green GRASS Sheffield, which is a therapeutic horticulture project for asylum seekers and refugees, providing social connection and mental health support through the growing of food and flowers for people to share.
Tyfu Dyfi, another finalist project, was created by Kirsti Davies as a response to social isolation and panic buying in the Covid-19 pandemic. By working with children and distributing seed packets they are helping local families in the Dyfi Valley to grow food, work together and connect with nature.
The 2020 Transformation Prize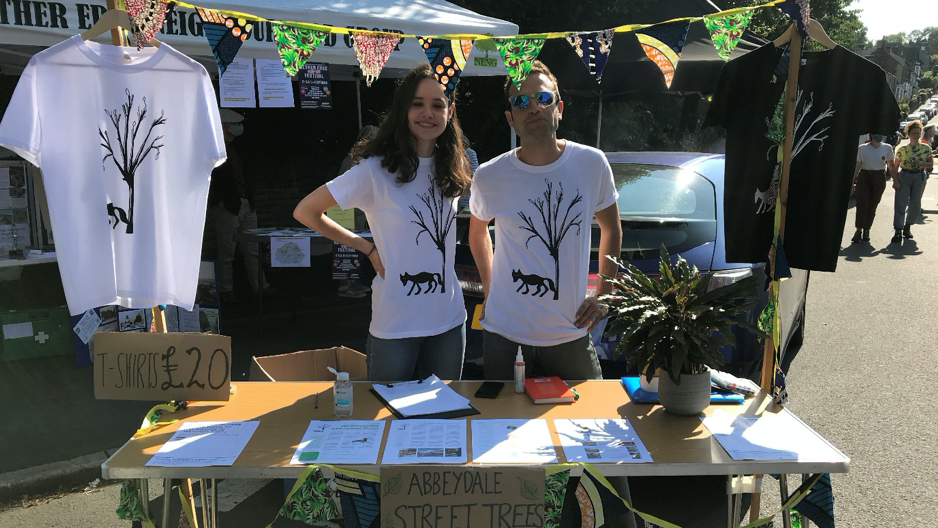 The winning entry for the 2020 prize was Abbeydale Street Trees, entered by a consortium including CAT students Joel Gilbert and Luke Rose. This project is bringing together local people to create a green corridor and enhance the community in one of Sheffield's most polluted streets. The team showed impressive energy and enthusiasm, and fundraising activities included a fun run and a farmer's market stall. The award and funding from the Transformation Prize enabled them to print T-shirts with their logo, to sell on, expand the funding and spread awareness.
We were incredibly lucky to host Judy Ling Wong CBE (honorary President of the Black Environment Network), Tom Crompton and Rob Hopkins as guest speakers in our July 2020 awards ceremony; you can view a short video of highlights on the Transformation Prize website. The recipient of the award was chosen by public vote – over 700 votes were cast – and it was a delight to award funding to Abbeydale Street Trees.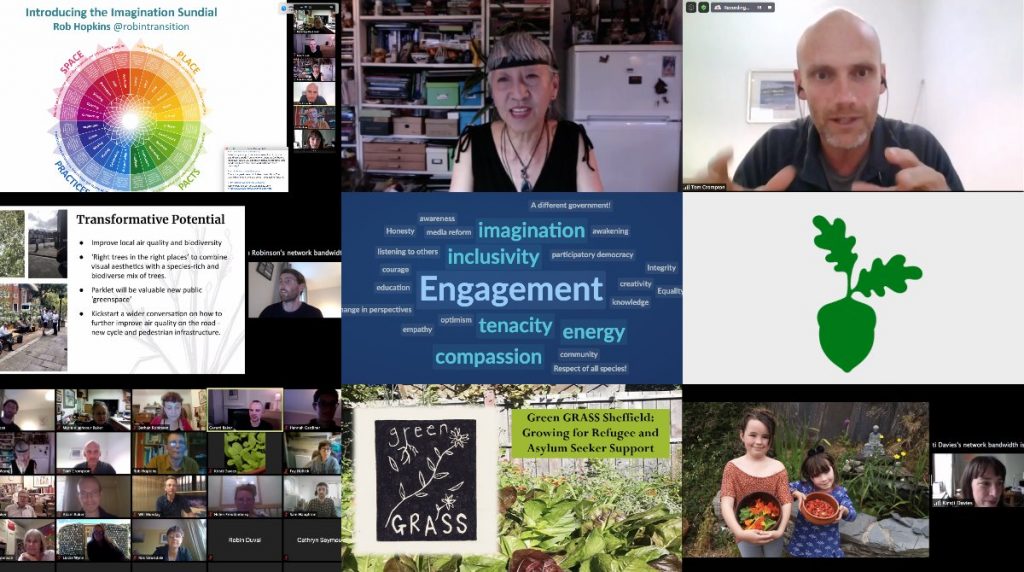 Transformation Prize launches for 2021
Year 2 of the prize has now launched and is open for applications and expressions of interest. We are keen to expand what the prize achieves, in addition to awarding funding. In this spirit, we are running project development workshops; themes to be explored will include Tom Crompton's intrinsic values work, as well as inclusivity, community engagement and marketing. We are also providing project planning templates, and further plans include arranging for mentors for the projects, as well as possible expansion to a broader applicant base. We have also recently been awarded funding support from the Liebreich Foundation.
For me, one of the brilliant unanticipated things about running this prize has been a greater sense of hope. However many people there are in the world who do not realise the danger we face or are actively making things worse, the number of people who 'get it', and imaginative initiatives 'fighting back', means there is still so much to fight for.
If you're a fellow CAT student or graduate and you would like to get involved or enter the 2021 Transformation Prize – whether or not you have project plans, or even something already up and running, then visit the Transformation Prize website for more details, and to be kept up to date with their plans and workshops. There is so much work to do, and we need to work together!
About the authors
Gerard and Hannah are both MSc students on our MSc in Sustainability and Ecology and MSc in Sustainable Food and Natural Resources and run the Transformation Prize.
If you would like to find out more about these courses or other postgraduate courses delivered by CAT then get in touch with Alis Rees, Graduate School Marketing Officer or book a space on our next Virtual Open Day.
Graduate School of the Environment
ACT NOW FOR A SUSTAINABLE FUTURE
Learn more about our exciting postgraduate courses and sign up for our emails to stay up-to-date on all the latest.