Plan Your Visit
Plan Your Visit
CAT closed over the festive period
Our visitor centre is closed for an extended period during the festive period, from 5pm Wednesday 22 December until 10am Tuesday. Season's greetings from everyone at CAT and we can't wait to welcome you back in the New Year.
Entry by advanced booking only
We can't wait to welcome you back – you'll notice we've made a few changes to help keep everybody safe.
Pre-book your tickets
Pre-booked tickets are within 30-minute time allocated slots. The first available entry time is between 10:00 and 10:30 and last entry is between 15:30 and 16:00. Our site closes at 17:00.
Adult: £8.50
Concession: £7.50*
Child: £3.50*
*Concession: Students, people over 60 years and unemployed people.
*Child: 4-16 years. Under 4s Free.
Entry details
CAT's water-balanced cliff railway is not currently operating. The access route to the visitor centre is via a walk up a relatively steep lane, which will take approximately 10 minutes. Accessible parking is available for those who need it.
You'll find more information in our visitor FAQs section.
Book your tickets
Each time slot has a limited number of tickets available. This is to carefully control the flow of visitors and reduce any need for queuing.
Locals and CAT members go free!
If you are a member of CAT or a permanent resident living within the postcodes SY19 and SY20 then we are delighted to offer you free year-round entry.
Please contact us to book your slot.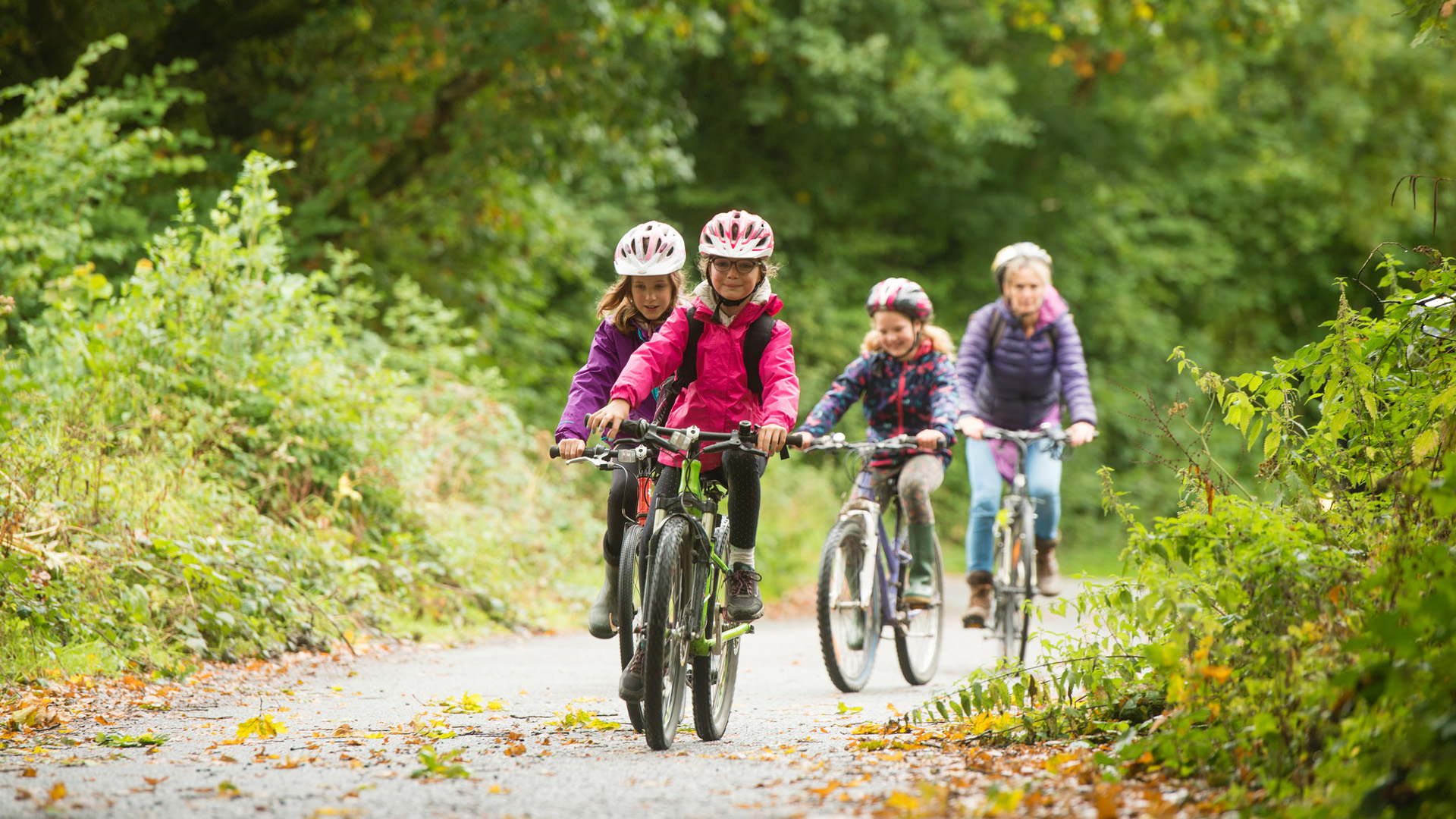 Getting to CAT
CAT is situated three miles north of Machynlleth and is easily accessible by public transport. Machynlleth is on the Birmingham-to-Aberystwyth train line, which can be also accessed via Shrewsbury and Wolverhampton, and hourly buses from Machynlleth train station stop right outside the site.
Keep an eye on imposed travel restrictions due to COVID-19.
Before you visit
Do I need to book in advance?
To ensure the safety of our visitors and staff, we are managing the flow of visitors around the site by staggering the entry time into 30 minute arrival slots.
You must book your tickets in advance of coming to CAT and any visitors who arrive outside of the time-allocated slot will be turned away (depending on capacity limits).
Please bring a digital or printed copy of your booking confirmation with you.
These changes are to support 2m social distancing around CAT.
I'm a CAT member – do I need to book in advance?
All CAT members get free entry to CAT.
To allow us to manage the flow of visitors and ensure social distancing, we ask everyone to pre-book a timed slot.
Please check availability on our visitor centre tickets page and then email us at visit@cat.org.uk to book your free visit.
Thank you so much for supporting CAT through your membership.
I live locally – do I need to book in advance?
If you are a permanent resident of the postcode areas SY19 or SY20 then you can enjoy free entry to CAT.
To allow us to manage the flow of visitors and ensure social distancing, we ask everyone to pre-book a timed slot.
Please check availability on our visitor centre tickets page and then email us at visit@cat.org.uk to book your free visit.
Will you keep my data for Test, Trace, Protect purposes?
How long can I stay for?
There is no requirement to leave site after a specific amount of time but we ask that while on site, please take 2m social distancing and other precautions very seriously.
If I have symptoms, can I still come?
Following government guidelines, it is extremely important that if you are exhibiting any symptoms of COVID-19, or if you knowingly have been in contact with anybody exhibiting symptoms, then you must self-isolate at home and are therefore not able to come to CAT.
Please see Welsh Government guidelines for more information.
Can I still bring my dog?
Absolutely! The four legged member of the family is very welcome – we just ask that you use the biodegradable poo bag provided and keep dogs on short leads at all times.
While at CAT
Is CAT's free information service available?
For the time being the information desk is due to open on Tuesday, Wednesday, Friday and Saturday each week. There may be occasional days when this pattern changes.
For example, our information officer is away the first week of November. He is here until 30 October, and then back on the desk from Tuesday 9 November onwards.
If the desk is not open on the day that you visit, you can contact our information officer with your questions on info@cat.org.uk. See also the pages at https://www.cat.org.uk/info.
Will there be any family activities on offer?
Sadly, as the majority of our family offer is hands-on activities, we have decided not to run any extra activities. However, there is plenty for children to enjoy including interactive displays and loads of space in the gardens and woodlands to explore.
Will the playground be open?
Yes, we are keeping the playground open but ask that parents take responsibility for ensuring 2m social distancing measures are observed.
Is the gift shop open?
We aren't opening the main CAT shop at present but there will be a smaller pop-up shop available near the café for gift ideas and goodies.
What will be on offer in the café?
CAT's cafe is offering delicious hot vegetarian meals and a few hot pastry favourites along with the salad menu. We also have a wide selection of hot drink options.
Will my dietary requirements be catered for?
Our café is entirely vegetarian and offers a variety of vegan options as standard. Our professional team are very experienced in catering for all manner of dietary requirements.
However, we are currently operating with a reduced menu comprising drinks, cakes and picnic items so our capacity to cater for all dietary requirements is slightly reduced.
Please ask a member of staff in the café if you have any other specific requirements or speak to us in advance by emailing visit@cat.org.uk.
Can I use cash on site?
Yes we are taking cash however we request that you use card where possible.
Do you have baby changing facilities?
Baby changing facilities are available in the toilets next to the bottom-station ticket office, close to the top of the cliff railway and in the restaurant.
Do you have wifi facilities?
Free visitor wifi is available within and close to a number of buildings on-site, including bottom and top station, the shop, the café and the WISE building.
Safety procedures
How are you making toilets safe to use?
We are asking that only one household group go into the toilet facilities at any one time and an appropriate cleaning schedule is in place at all times.
Do I have to wear a face mask indoors?
Welsh Government rules introduced from 14 September require that masks are worn in shops and other indoor public spaces.
The CAT café is also a shop and we have a range of indoor exhibitions.
Please bring a suitable face covering with you when you visit, and wear this whenever you are in an indoor space at CAT.
The exceptions to this rule are:
When eating and drinking indoors;
Where individuals have medical exemption;
Children aged 11 or under.
More information on masks and face coverings can be found on the Welsh Government website.
How much of CAT is indoors?
There are a few indoor exhibition areas however it isn't essential to go indoors – there's still lots to see if you just want to explore the outdoor exhibits, the gardens and the quarry trail.
Will hand sanitiser be available?
Yes we are providing a number of hand sanitising stations through the visitor circuit.
Accessibility and Getting to CAT
Does the site have disabled access?
CAT's water-balanced cliff railway is not currently operating. The access route to the visitor centre is via a walk up a relatively steep lane, which will take approximately 10 minutes. Disabled parking spaces are available the top of the North Drive, avoiding the walk. When you enter the main visitor carpark, please continue to drive up the lane to the left of the main ticket office. Please take extra care as that lane is also used as a main visitor walking entrance.
The displays are located throughout a 7-acre open-air site. Most of the pathways around site are made up of compacted aggregates which are mostly level; however wheelchair users may require assistance in using these, particularly during periods of inclement weather.
All the buildings have ramped or level access with doors, entrances and corridors wide enough for a wheelchair.
There are wheelchair accessible toilets at the bottom car park reception building and near the shop at the top of the cliff railway.
We have electric mobility scooters and a wheelchair, either of which can be hired free of charge by emailing visit@cat.org.uk well in advance of your visit.
Do you have an electric car charge point?
CAT has an electric vehicle public charging station which is FREE for visitors to use.
Due to the changes we have had to make to ensure a safe reopening, you are not currently able to pre-book access to the charge point. We are therefore currently unable to guarantee availability.
The charging point is a 32 amp Type 2 (or Mennekes) socket allowing for fast charging, typically up to 4 hours. Please bring your own charging cables.
Please speak to the member of staff at the bottom station ticket office for details.
Is there on-site parking?
We have plenty of free parking spaces on-site and an over-flow car park for extra busy periods.
Contact Us
Need more information or some help? Don't hesitate to contact us and a member of our team will get back to you.