Green Party MP Caroline Lucas discusses zero carbon solutions at CAT
Caroline Lucas MP visited CAT this week to discuss climate solutions and find out more about our research into how the UK can reach net zero greenhouse gas emissions.
On the visit, the Green Party MP met with the team from CAT's new Zero Carbon Britain Hub to discuss ways that we can reduce energy use, switch to 100% renewables, and transform land use.
Speaking during the visit, Ms Lucas said:
"One of the most inspiring things about Zero Carbon Britain is the way everything it proposes is perfectly possible right now. It doesn't rely on technologies we haven't yet even thought of and haven't developed, that we don't have at scale.
"What Zero Carbon Britain does is to look at what we know now, and how we can use what we know, to ensure that we do reach that zero carbon target as soon as possible, and I think that the detail and the analysis that CAT brings to that job is second to none."
CAT's latest report Zero Carbon Britain: Rising to the Climate Emergency outlines a scenario in which the UK has reduced its greenhouse gas emissions to net zero, a target that is now enshrined in UK law.
CAT's research shows how this could be done using existing technology, without relying on unproven carbon capture systems. The changes needed can bring many additional benefits, including improved public health, enhanced wellbeing, and a reduction in fuel poverty.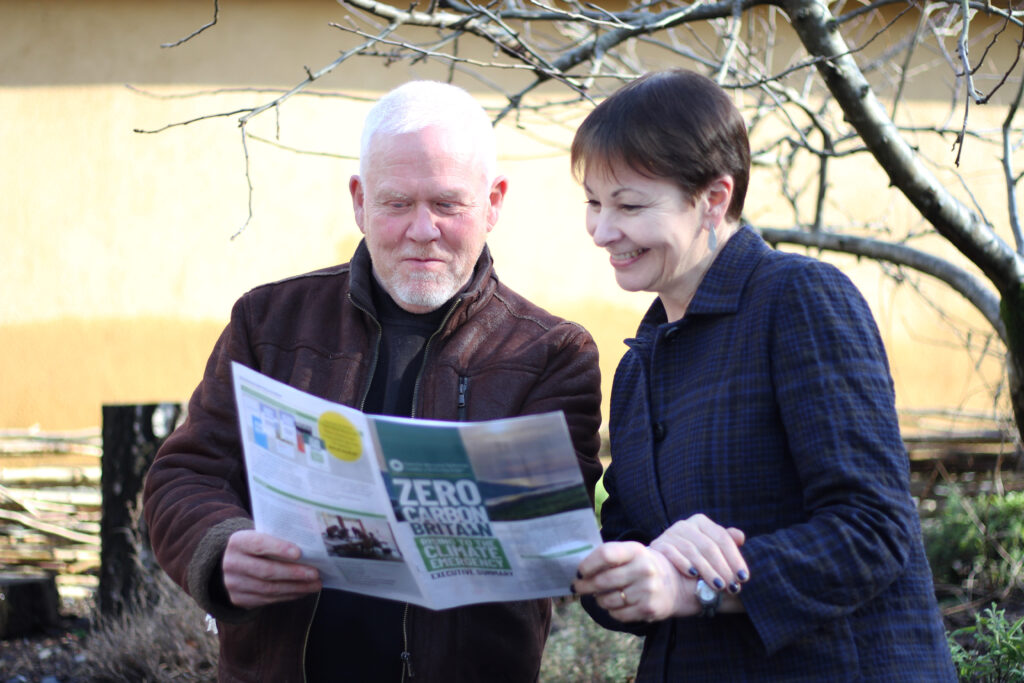 The new Zero Carbon Britain Hub and Innovation Lab at CAT will help communities, local authorities and policymakers to create Zero Carbon Action Plans, and to provide support for the development of innovative solutions.
CAT Head of Development Eileen Kinsman said:
"This year CAT is greatly expanding our work with policymakers and local authorities, and our new Zero Carbon Britain Hub will be working with politicians from all the main parties to help them to build zero carbon action plans at local, regional and national levels.
"We welcomed the opportunity to share our work with Caroline Lucas MP, and to discuss the policies that could help the UK to tackle the climate emergency."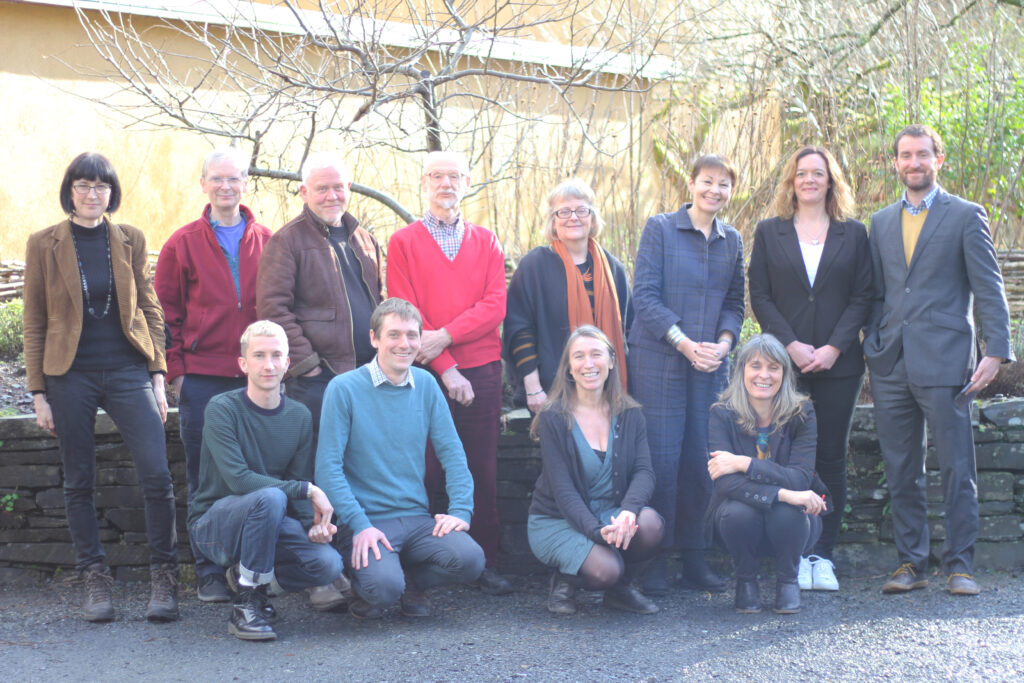 Find out more about CAT's Zero Carbon Britain research.
Keep in touch by signing up to our enewsletter or becoming a member.