Declaring a double emergency
Declaring a double emergency
January 2, 2021
Home »

Declaring a double emergency
We are facing several crises at once, with climate, biodiversity and COVID-19 all requiring urgent action. Paul Allen argues for an integrated response.
Originally published in our member's magazine Clean Slate 118 – Winter 2020
We are in the middle of a biodiversity and climate change emergency – and the two are inextricably linked. Climate change is driving nature's decline, and the loss of wildlife and wild places leaves us ill equipped to reduce carbon emissions and adapt to change.
The 2019 State of Nature report found that 1 in 6 species are at risk of extinction. The UK's mammals, in particular, are faring badly with more than 26% of species at risk of disappearing altogether. Not only do we face losing our abundant wildlife, but also what a thriving natural world provides us with – clean air, clean water, healthy soils, food crops, natural flood defences and beautiful spaces to enjoy.
Therefore, in addition to the rapid decarbonisation of the energy, industrial and transport sectors, enacted through a just and inclusive transition, the emergency response must include a major investment in nature. This year, the role of nature as an essential tool for addressing the threats to climate, biodiversity and sustainable development has taken centre stage in public discourse. The call for ambitious action to put nature into recovery and embrace natural climate solutions is building, and already some local councils are showing leadership and declaring both a climate and ecological emergency.
A holistic approach
November 2020 marked the first anniversary of Bristol City Council becoming the first in the UK to declare a climate and ecological emergency.
The local decline of many birds, insects and some mammals prompted Bristol to declare an ecological emergency, to add to their climate emergency declaration the year previously. The city has now published an ecological emergency strategy to set out a way forward to creating a wildlife-rich ecologically resilient city – which also includes a 30% target for land to be managed for wildlife by 2030. They have also recently announced that their plans to reduce the carbon and ecological footprint of the city have been backed with a £4 million financial package. The money will fund a new three-year combined Climate and Ecological Emergency Programme,
which complements Bristol City Council's green actions on travel, housing, energy, nature and other sectors. More recently, Dorset, Denbighshire and Wrexham councils have also declared joint climate and ecological emergencies.
Importantly, councils must rise to this double emergency with a holistic approach. The two emergency declarations cannot result in two teams with two separate action plans; useful as that might be, with limited time and finite resources they would be missing a vital opportunity to multi-solve both challenges at the same time, using a joined-up team, joined-up thinking and inter-related policies.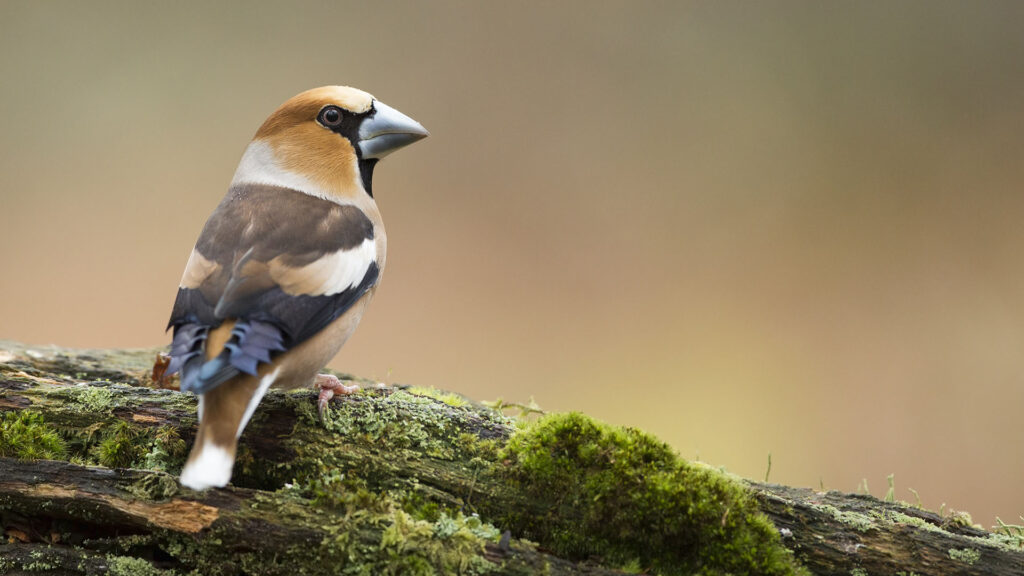 Multi-solving 21st century challenges
If we brainstorm across silos, we find that investments in action on one emergency can also help us rise to the other emergency by offering important co-benefits.
If done wisely, action planning can even go beyond these two emergencies, and reveal actions which help make us more resilient to other emergencies, such as the current pandemic. By exploring visionary 'inter-emergency' action plans we can also 'future-proof' the UK to be more resilient to both the forseen and unforseen emergencies of the 21st century.
Restoring and protecting nature makes good sense for the planet, but also makes good sense for people. Not only can natural climate solutions be rolled out in ways that combat land degradation and put healthy and nutritious food on people's tables, but they also deliver economic benefits, create jobs in rural communities and build resilience, all at the same time.
As the world grapples at the international and national levels with the impact of the COVID-19 pandemic, the climate and ecological crises – everything remains inter-connected. Working together at the local level, in our own communities, we have the opportunity to demonstrate an integrated response as part of a green recovery. CAT's Zero Carbon Britain Hub is supporting councils, citizens and organisations who have declared a climate and biodiversity emergency, to help build their knowledge and skills to deliver an integrated approach to decarbonisation and nature restoration.
This truly is a win-win.
Councils taking action
A wide variety of councils have declared a double emergency, and here we highlight several interesting examples.
1) Chelmsford City Council has launched a Climate and Ecological Emergency Task Group, which has been established to coordinate effectively the council's internal response to the climate and ecological emergency. So, as well as working to improve the cycling and walking infrastructure, to reduce traffic congestion and journey times, the same action plan also explores actions for improving the environmental quality, attractiveness and recreational potential of public spaces, rivers and waterways
and associated green corridors in the city centre and surrounding areas.
To increase engagement, their Future City project is a green festival of ideas on how to grow a sustainable Chelmsford, involving organisations from across the city. This digital festival ran throughout October, and jointly tackled the themes of climate change, biodiversity and sustainability.
2) Cardiff Council has unveiled an ambitious new plan designed to drive Cardiff towards becoming a carbon neutral city by 2030. 'One Planet Cardiff' calls upon businesses and citizens to join forces with the council to make the changes happen. As well as the necessary climate actions, such as improving building performance and rethinking transport, Cardiff's one planet plan also includes a major tree planting exercise, with the potential for a local tree farm to supply saplings, plus work on raising awareness among school children about nature and biodiversity. On top of this, council-owned land is being made available for community groups to grow food, with the possibility of a "food park" being explored, and Cardiff market will be revamped into a "sustainable and local food market".
3) Dorset Council. Having declared a joint climate and ecological emergency last year, Dorset Council launched its action plan this September. This presents eight integrated areas for action to ensure that the council's services and estate become carbon neutral whilst also working on the creation of suitable high ecological value areas on council land, including bee-friendly, wildflower, hedge and woodland planting zones. A 'Climate Change and Ecological Emergency Executive Advisory Panel' has been set up. Made up of elected members from different political parties, the panel is responsible for gathering information and working with officers to make recommendations to Dorset Council's Cabinet.
4) Denbighshire County Council have also declared a climate and ecological emergency and have been developing plans to transition to becoming a net carbon zero and ecologically positive council by 2030.
5) Eden District Council in Cumbria declared a climate emergency and an ecological emergency in July 2019. Their integrated plan aims to make Eden District carbon neutral by 2030, whilst also evaluating the ecological impacts of all Eden District Council's decisions and actions. They have pledged to refuse any initiatives that will result in the degradation of the natural environment and biodiversity and to actively promote the safeguarding and improvement of the
natural environment.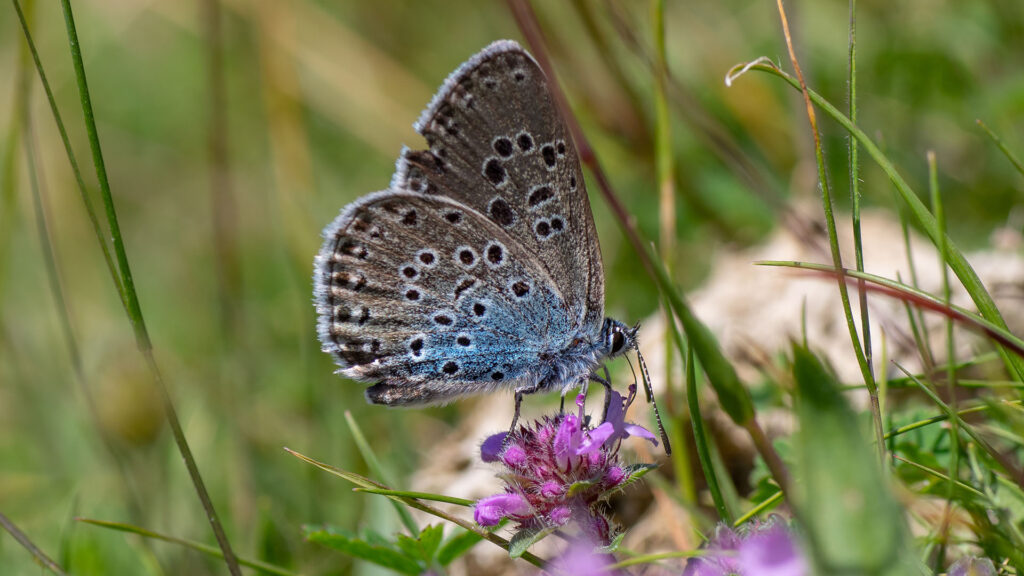 Joined-up thinking works – a recent report 'The Co-benefits of Climate Action' revealed that cities citing the co-benefits of their climate action reported 2.5 times more climate actions than cities that did not.
So, let's support and encourage our councils to think across silos and to develop inter-emergency action plans that build support with more diverse stakeholders and better use of scarce resources, maximising our resilience to multiple social, environmental, and economic challenges.
About the author
Paul Allen is CAT's Zero Carbon Britain Knowledge and Outreach Coordinator. Paul has led CAT's research into net zero scenarios for over 12 years, coordinating the development of six reports and liaising directly with government, business, public sector and the arts to share findings.
Click here to find out more about CAT's Zero Carbon Britain Hub and Innovation Lab and how you can get involved.
Related events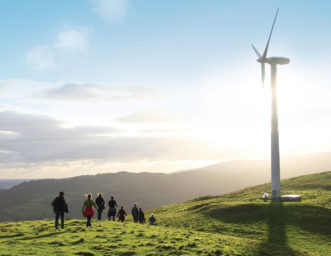 More events
EMAIL SIGN UP
Keep up to date with all the latest activities, events and online resources by signing up to our emails and following us on social media. And if you'd like to get involved and support our work, we'd love to welcome you as a CAT member.