CAT conversations: Owen Morgan – award-winning renewable energy entrepreneur
CAT conversations: Owen Morgan – award-winning renewable energy entrepreneur
December 16, 2021
Home »

CAT conversations: Owen Morgan – award-winning renewable energy entrepreneur
As one of the founders of a multi-award-winning renewable energy business, Owen Morgan has spent over a decade working on climate solutions. Alis Rees caught up with him earlier this year to learn more about his work and hear his 'CAT story'.
Owen Morgan is a graduate from one of CAT's early postgraduate courses in renewable energy and co-founder and Managing Director of Cambridge Solar. An award-winning company, Cambridge Solar has over 12 years of experience in installing and operating renewable energy systems, mainly solar PV.
In 2018, Cambridge Solar was awarded British Renewable Energy Installer of the Year at the Renewable Energy Awards and British Renewable Energy Installer of the Year at the East of England Energy Efficiency Awards. Cambridge Solar was set up in 2009 with a vision "to be the UK's most customer-centric renewable energy company providing high quality, low carbon solutions that exceed customers' expectations while helping to reduce global carbon emissions."
Owen has strong historical ties with CAT, having grown up locally in Machynlleth, along with current links through his sister Eleanor, who is a long term volunteer in CAT's membership team. Earlier this year, he made time in his busy schedule to tell us more about his work and future plans and share his 'CAT story'.
Alis Rees: What is your background and connection to CAT?
Owen Morgan: Growing up in Machynlleth, from a young age I remember going up to CAT with friends and family to visit the site and some of the people that used to live there. Through seeing the people working on-site and knowing people locally, I learned about the different concepts and technologies that CAT was exploring.
I really became involved with CAT when I was a teenager, working at the old Quarry Café and Shop in Machynlleth town. As an employee during my teenage years and university holidays, I was able to take some of the CAT short or weekend courses in renewables like solar PV, hydro and wind.
I've always been interested in renewables, so having CAT on the doorstep was great. When I was 16, I received a science bursary to work with Dulas (a company founded at CAT in the 1980s) on the Dyfi Eco Park, working on their solar-powered vaccine fridge solutions. There I met a lot of the people who inspired me to work in the industry, including one who is now my fellow director and another an employee of Cambridge Solar.
After the experience of working at Dulas and exploring renewable technologies on CAT short courses, I went on to study an Engineering and Business Management (BEng) degree at the University of Warwick. During the summer holidays, I used to come back and work at CAT, Dulas, and Aber Instruments to get as much experience as possible in different elements of engineering and renewables.
AR: And this led you to study a postgraduate course at CAT?
OM: After finishing my undergraduate course, I went back to work in the CAT shop and met an ex-director of Dulas, Ian Tansley, who was setting up a solar company in Tywyn called Bright Light Solar. I went to work with them and at the same time began to study for my Masters at CAT.
The MSc was in 'Architecture: Advanced Environmental and Energy Studies' and was very flexible, as I could study at CAT for one week per month and continue working for Bright Light Solar, gaining 'on the job' skills. The course was two years long and I graduated in 2009. Throughout that time, I had mostly been working full-time in the solar industry.
AR: Were there any particular aspects of the course that have directly influenced what you're now doing?
OM: One of the main things that I enjoyed from the course was meeting people from all sorts of interesting backgrounds, of all ages and walks of life – and I made many lasting connections.
It was really inspiring to be in the CAT environment for an intensive week of study with all these different people who shared similar views. Most people on the course tailored their assignments to their interests, so there was a mix of students looking at things from Passivhaus, buildings and sustainable materials to the circular economy.
As we were able to focus on our interests, I used my assignments to look at renewables and then explored and researched the solar PV market for my thesis, research that essentially prepared me for setting up my own company the following year.
AR: So your thesis directly impacted the creation of your company?
OM: Yes, as I was approaching my thesis I began to think about what I would do after graduating. One idea I had was setting up my own solar PV company with a friend from university but we needed funding to get the business off the ground. I found a small business competition run by the University of East London, which validate some of the postgraduate courses at CAT. We pitched our idea via Skype just before the deadline and were surprised to get through to the next stage of the competition.
For the next stage, we needed a business plan, so I used my thesis as an opportunity to discuss and research the microgeneration industry in the UK. I looked at the solar PV market and smallscale renewable energy companies to see what was being offered at the time, what was needed and what opportunities were available.
This allowed us to create a well-researched business plan, showing how we would position ourselves and understand our customers and what they were looking for.
Having spent months on my thesis, exploring the industry and our customers, I had real confidence in the business idea and we ended up winning the competition. We received £10,000 in funding, which is the only external funding we've ever had as a company.
AR: And then Cambridge Solar began?
OM: Even before I graduated, I was getting enquiries. I incorporated the business in 2009, but we started to get off the ground in 2010. I was inspired by other businesses that had grown from CAT, like Dulas where the people involved played a big part in inspiring me to work in the industry and set up my own company.
After I graduated, I moved to Cambridge. We began installing and immediately had a boom of interest because of the feed-in tariffs. We grew to around ten staff in the first year, but since then the industry has fluctuated, so the business has grown and shrunk in line with the market.
At one point when sales had shrunk, I decided to move to Oxford to live with my partner. I set up another brand, Exeo Energy, to attract a customer base there, as people often want to choose a local solar company and I was not sure if the 'Cambridge Solar' brand would work as well in Oxford!
AR: How has the cost of solar PV dropping impacted your business?
OM: We managed to grow from just installing in Cambridge and Oxford to working on projects across the UK, and especially in Machynlleth. Mid Wales has historically been a region for sustainability, and growing up in Machynlleth meant I was always back visiting or working on projects, so setting up an office there seemed like a great idea. Ben Robinson, an ex Dulas director, joined me as a director in 2018 when we set up the Machynlleth office.
With the growth in enquiries and interest in solar PV because of the climate and biodiversity emergencies, we managed to grow the team further, moving into the Hen Ysgol (Old School) in Machynlleth. Since the start of 2021, we have added ten new staff members to the team and continue to work on projects across Oxford, Cambridge and Wales. We now employ 21 full-time members of staff and are looking to expand further.
AR: You mentioned that you've seen a huge growth in enquiries since 2019. What are the main drivers currently for people having solar PV installed?
OM: Since the feed-in tariffs finished in 2019, we have seen more organic growth in our enquiries and sales from people wanting to install solar PV for reasons other than their financial benefit.
Other reasons include grid security and the more recent rising costs of electricity but the most common driver we see now is climate change and the desire for people to reduce their carbon footprint.
We're seeing people not only installing solar panels but also battery storage and EV charging at the same time, ensuring the technologies interact seamlessly with each other. The increasing media coverage and the urgency required to reduce emissions inspired people to take action.
AR: What kind of projects are you currently working on?
OM: We have carried out over 1,000 installations since we started in 2009. We are most renowned for our domestic installations, but we've worked on projects across the UK and Mid Wales including village schools, the Cletwr community café in Tre'r Ddôl near CAT, commercial, farming and industrial projects, Royal Latin School, Diamond Light Source, office blocks in central London, and the one I'm most proud of is the Grade 1 listed building, Great St Mary's Church, in central Cambridge, next to King's College.
By growing the company recently, we have an exciting opportunity to work on a larger number of projects and carry out more commercial installations. We are also exploring what we can do to grow Welsh language within the business. We'd like to create a bilingual website and offer staff opportunities to use more Welsh so that we can offer services in Welsh, especially as our Machynlleth office grows and becomes more important to the local economy.
AR: So you have plans on upskilling your staff as you grow?
OM: We usually train our employees on the job, as many of them don't necessarily have backgrounds in solar panel installation but have worked as roofers or in other renewable technologies. I've taken what I learnt at CAT on the short courses and in my masters and undergraduate degree to be able to upskill others. We have six full-time installers who have all learnt their skills working for us, and we hope to continue to train and skill our staff as we grow the business.
To achieve a net zero future in Wales and the UK, we need to upskill and train more people to be able to install renewables and retrofit homes. Hopefully the employees of Cambridge Solar are helping with this, and the essential work CAT is doing to teach the skills and knowledge needed will aid in the rapid transition.
Cambridge Solar Timeline
2009: Owen starts Cambridge Solar.
2010:  Owen completes CAT postgraduate course – Masters in Architecture: Advanced Environmental and Energy Studies.
Cambridge Solar receive their first award from the E-Factor Business Competition run by the University of East London's Knowledge Dock and are awarded £10,000 to get the business off the ground.
2016: Owen sets up second business in Oxford called Exeo Energy.
2011-18: Cambridge Solar and Exeo Energy continue to install Solar PV across Oxford and Cambridge and also work on projects in Mid Wales.
2018: Cambridge Solar is awarded British Renewable Energy Installer of the Year at the REA awards. They are also awarded British Renewable Energy Installer of the Year at the East of England Energy Efficiency Awards and are winners of the East of England Solar PV Installer of the Year.
2019: Winners of the East of England Solar PV Installer of the Year (again). Third office set up in Machynlleth in the Old Primary School.
2021: The team has grown to 21 full-time members of staff, with eight people now based in the Machynlleth office.
Find out more
For more information visit the Cambridge Solar and Exeo Energy websites.
You can also find more information about solar PV on our information pages or discover more about CAT's postgraduate degree programmes on our Graduate School of the Environment pages.
If you have a CAT story to tell us then please contact us at members@cat.org.uk. We love hearing about the work you're doing and how CAT's work has inspired you.
About the author
Alis is CAT's Graduate School of the Environment Marketing and Communications Officer.
Related Pages
Related events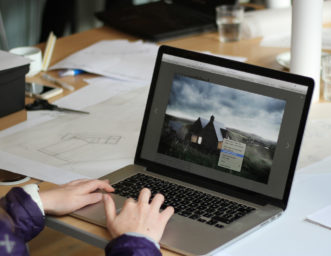 More events
Email sign up
Keep up to date with all the latest activities, events and online resources by signing up to our emails and following us on social media. And if you'd like to get involved and support our work, we'd love to welcome you as a CAT member.