A Hub of Knowledge
A Hub of Knowledge
June 24, 2021
Home »

A Hub of Knowledge
There's a lot of useful information and advice out there for councils, communities and organisations that want to take action on zero carbon, but finding what you need isn't always easy. Anthony Hurford introduces a new resource from CAT that's designed to help.
CAT's new Zero Carbon Britain Resource Hub brings together the huge array of free and useful resources for inspiring, informing and educating those taking action on the climate and biodiversity emergency, or trying to work out what to do first.
Whether you're a member of a town council looking for information about emissions in your local area, or a community member trying to engage a council in supporting action, you'll find inspiring stories, information and advice from a wide range of sources, all gathered together in one easy-to-use online hub.
If you're running a small business and looking for support for taking action on the climate emergency through your work, or if you're an individual looking for a tool to help calculate the value of trees in your area to help maintain or increase tree cover, there's something in the Hub for you, and for many others in different situations.
Simple to use – easy to share
The Zero Carbon Britain Resource Hub has been designed to be easy to use. There are three filters you can use if you'd like to narrow down your search to resources that relate to a particular audience or topic, or are of a particular type.
Once you select a resource, you'll have the option to click through to access the full resource or you can click on a category header to find similar resources. The resources are designed to be easy to share with your networks via email and social media.
Take a look at this new service and tell others about it, wherever they're acting on the climate emergency. The more connected the Zero Carbon Britain Resource Hub is to its users, the better we can support them.
We see great potential for the Hub to help bridge the current gap between councils and the communities they serve – councils have limited resources and a wide remit, whereas communities have a wealth of additional experience, local knowledge and connections, and in many cases time to spare for causes they're passionate about. Facilitating the two working better together could stimulate a powerful driving force for action at the speed and scale necessary.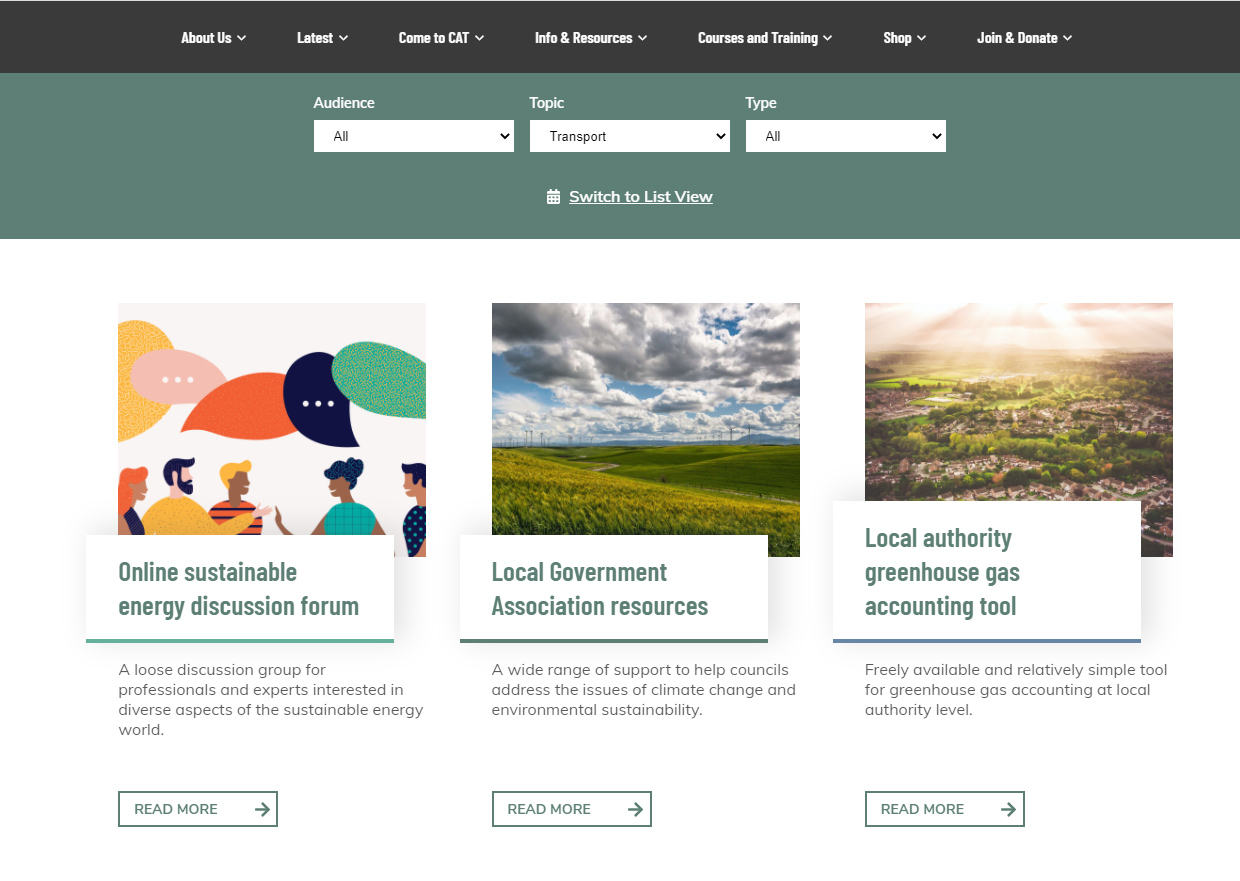 Developing the content – with your help
We plan to continue to build on this free resource and are collaborating with a number of other organisations to define and develop future iterations. Ideas so far include a more interactive forum function, methods for councils to interact with each other and for councils to hear what's needed in communities for transitioning to zero carbon living.
We're intent on the Resource Hub evolving in line with user needs, so if you think something's missing in terms of content, or have ideas for a feature that would increase support for action then we'd love to hear about it.
Please get in touch at zcb@cat.org.uk with your suggestions, ideas or additional resources – and please share the link www.cat.org.uk/zcb-hub with your local councils and community groups.
About the author
Anthony is CAT's Zero Carbon Britain Hub Project Manager, leading on the new online resource hub and supporting our training programme and innovation labs. He has a background in managing large research and consultancy projects, and developing collaborative management approaches for complex environmental systems – the focus of his civil engineering PhD and post-doc research.
Related events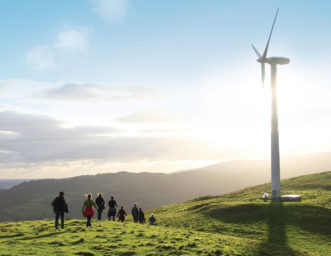 More events
Email sign up
Keep up to date with all the latest activities, events and online resources by signing up to our emails and following us on social media. And if you'd like to get involved and support our work, we'd love to welcome you as a CAT member.