Why green manure is important and how to use it in your garden
by Katie Croft Gardens Department
As the sun's finally shining and our seedlings are ready for planting out, now's the time for turning in the green manures on site.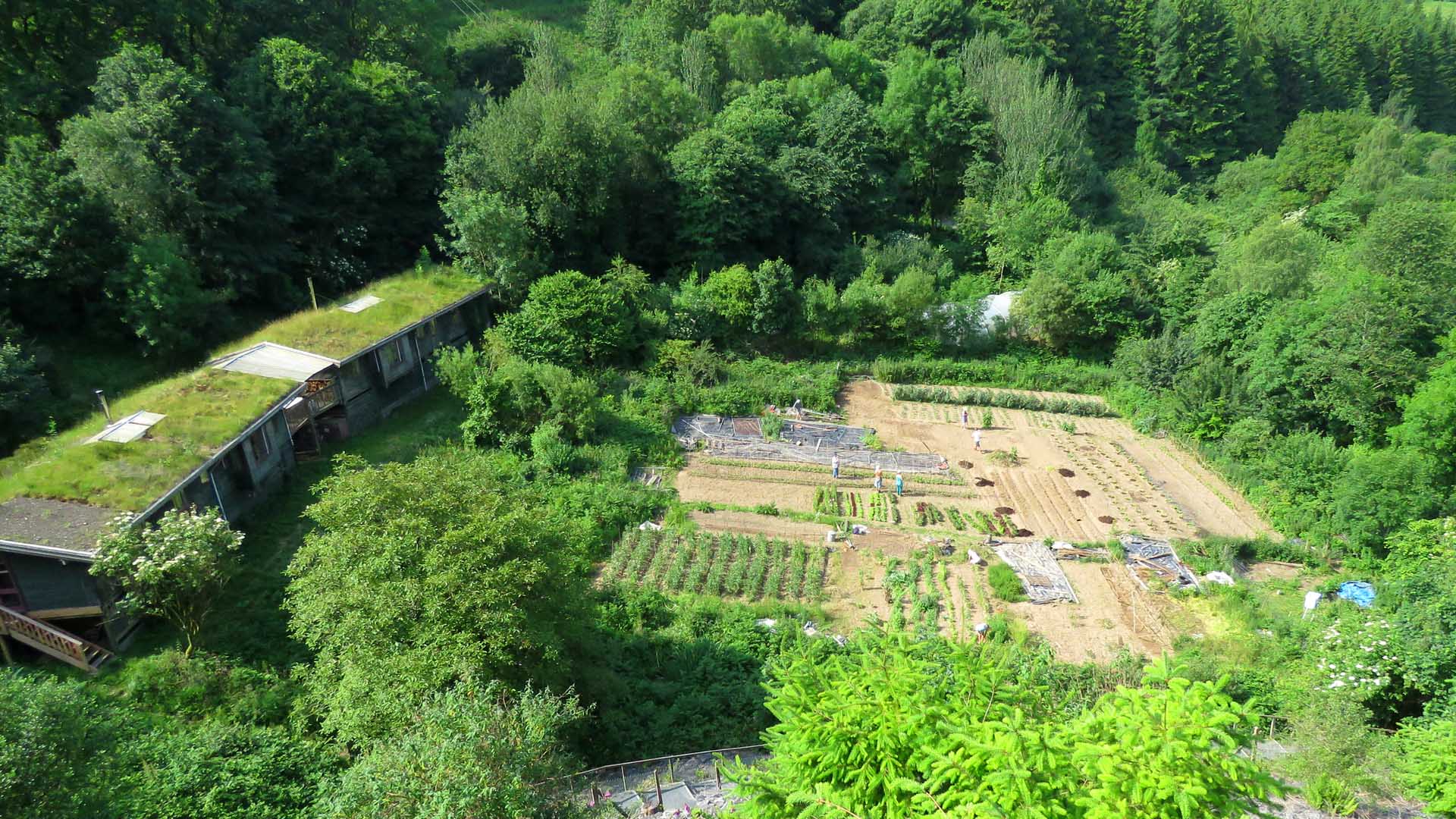 Green manures are a key part of organic gardening, and they serve a number of different purposes. They improve soil structure, prevent soil erosion, can inhibit weed growth and most importantly, increase the soil's fertility. The main idea is that you grow a certain green manure crop on your land, and when it's still young (about 6 weeks is perfect), you 'turn' it in, or dig it in. The plant then slowly releases its nutrients as it decays and increases the amount of organic matter in the soil. Green manure crops are hardy and can be grown over winter and spring, so you don't need to leave the ground bare.
Field beans, like all of the bean family, is a nitrogen-fixing plant. It has little nodules on its roots where nitrogen-fixing bacteria live in a fascinating mutual relationship- the bacteria transform nutrients from the air into a form usable for the plant, and the plant feeds the bacteria with sugars from its roots.
There loads of great green manure crops that can be grown at different times of year and well in different climates, or even as a ground cover underneath other crops to increase fertility year round so do a bit of research and plan some into your sowing calendar
You might be interested in our organic gardening courses, our free information and books on garening or visiting the gardens here at CAT. You might also want to download a detailed guide to using green manures produced by Garden Organic or have a look at the BBC's guide to green manures.