Place and passion
Fernando García Vicario on his journey from CAT volunteer to MSc student.
CAT's international reputation brought me all the way to Mid Wales from my home country of Spain. I was going through a professional career shift, seeking a more meaningful path, and CAT looked like the ideal place for this.
Such a drastic life change obviously came with some doubts. Had I made the right choice leaving my comfortable life to become an environmental advocate? But from the moment I pulled on my wellies on my first day of volunteering for the CAT gardens team, there was no turning back.
Stunning surroundings
Located in the UNESCO Dyfi Biosphere and bordering the Snowdonia National Park, CAT is a true paradise for nature lovers. However, there is another kind of beauty hidden within the striking landscapes: the remarkable people taking part in the project.
I am lucky enough to have travelled the world, and I can honestly say that I am yet to find a place with a more inspiring and kind-hearted bunch of people. Since day one I felt welcomed as part of the family – a family working hard to make this world a better place.
A sense of community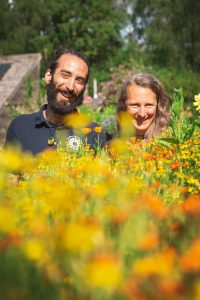 My six months volunteering for the gardens team were very rewarding and educational. CAT's gardeners are highly knowledgeable professionals, and sharing time with them was an honour. They always took the time to pause and explain things to the volunteers. We learned so much about organic horticulture, from seed to harvest and everything in-between.
The dynamics between us volunteers were great. Even though we were busy, we always found time to share stories and enjoy each other's company. There was a sense of community.
One of my favourite things from my volunteering experience was the feeling of openness to possibilities. It really is a place where the more you give, the more you get. I was soon given the opportunity to contribute some of my own skills, including one of my greatest passions: photography.
Being at CAT gave me the chance to regularly chat with the lecturers and staff members, and I eventually started growing interested in the courses offered in CAT's Graduate School of the Environment. I had got to know several of the postgraduate students and their feedback was overwhelmingly positive – everybody loved the MSc programmes.
Long-term volunteers are offered a free short course for their contribution, and I decided to use my free course to attend to one of the MSc module weeks. For one week I became an MSc student, which gave me a real insight into what it was like to be a CAT student. I was convinced.
A place of changemakers
Fast-forward a few months and I am now a student of MSc Sustainable Food and Natural Resources.
Students from all walks of life come together at CAT – a blend of different ages, ethnicities, nationalities and professional backgrounds, including scientists, activists, artists, philosophers, economists and more. We all share one common cause: to contribute to a more sustainable future. There is passion. There is commitment.
The same applies to the lecturers: they practice what they preach. They are world-class professionals already making an impact in their fields of expertise.
They are also very accessible. It is common to sit down with them and exchange ideas and thoughts over a cup of tea. They treat you as an equal, in a much more human way of interacting than in other academic institutions, where the sense of strict hierarchy can be almost oppressive. Refreshing!
My favourite thing about studying here? The fertile ground for ideas, synergies and projects to flourish. This is a place of changemakers, where everybody's contribution is welcomed. It is very inspiring, motivating and empowering.
A sense of rightness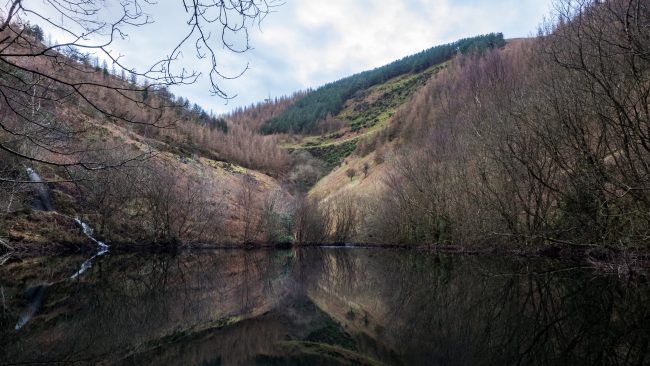 Looking back, I can now see that I made the right choice coming to CAT. It changed my life. Sustainability has become my new personal and professional path. A vibrant sense of 'rightness' flows inside me.
There is not a single minute to waste – the time to help the planet is now!
Know someone who would find their path at CAT?
Visit our website to find out more about volunteering or studying with us, or call us on +44 (0)1654 705950.