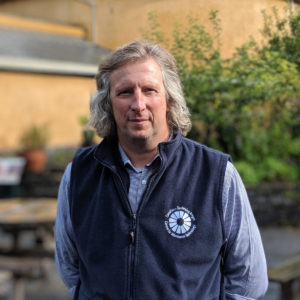 Peter Tyldesley
Chief Executive
Peter is passionate about the environment and has a strong desire to make a real difference tackling climate change and biodiversity loss.
Peter qualified as a Chartered Surveyor in 1993 whilst working for the Ministry of Defence as a surveyor/land agent.
Around twenty years ago, Peter formulated the ambition of becoming the CEO of a well-known environmental charity with the aim of helping make a real difference. Since then he made various career moves with the aim of developing the skills and experience to make this dream a reality including being Director of Countryside & Land Management at the Brecon Beacons National Park Authority from 2004 to 2007
Before joining CAT Peter worked as Director (CEO) of the Bradgate Park Trust, an environmental and educational charity in Leicestershire that operates Bradgate Park, a historic deer park, welcoming around 500,000 visitors each year and operating a visitor centre, two cafes, a gift shop and running a wide range of events from craft workshops to concerts.
Peter is a Trustee/Governor of Wellingborough School and a Non-Executive Director of Wellcome Trust Trading Limited.
Since starting working at CAT Peter has been listening to the opinions of CAT members, visitors and staff and working to ensure that CAT is in a financially stable position and ready to offer our expertise wherever it is needed to help address the climate emergency.