Measuring the footprint of the Dyfi Valley
by: Julie Bromilow Education Department
"I would thoroughly endorse the value of the learning experiences these pupils benefited from" said Jan Bond, External Subject Expert for Geography at the Welsh Assembly Government after visiting Machynlleth primary school to interview children about the Dyfi Footprint project they had just completed.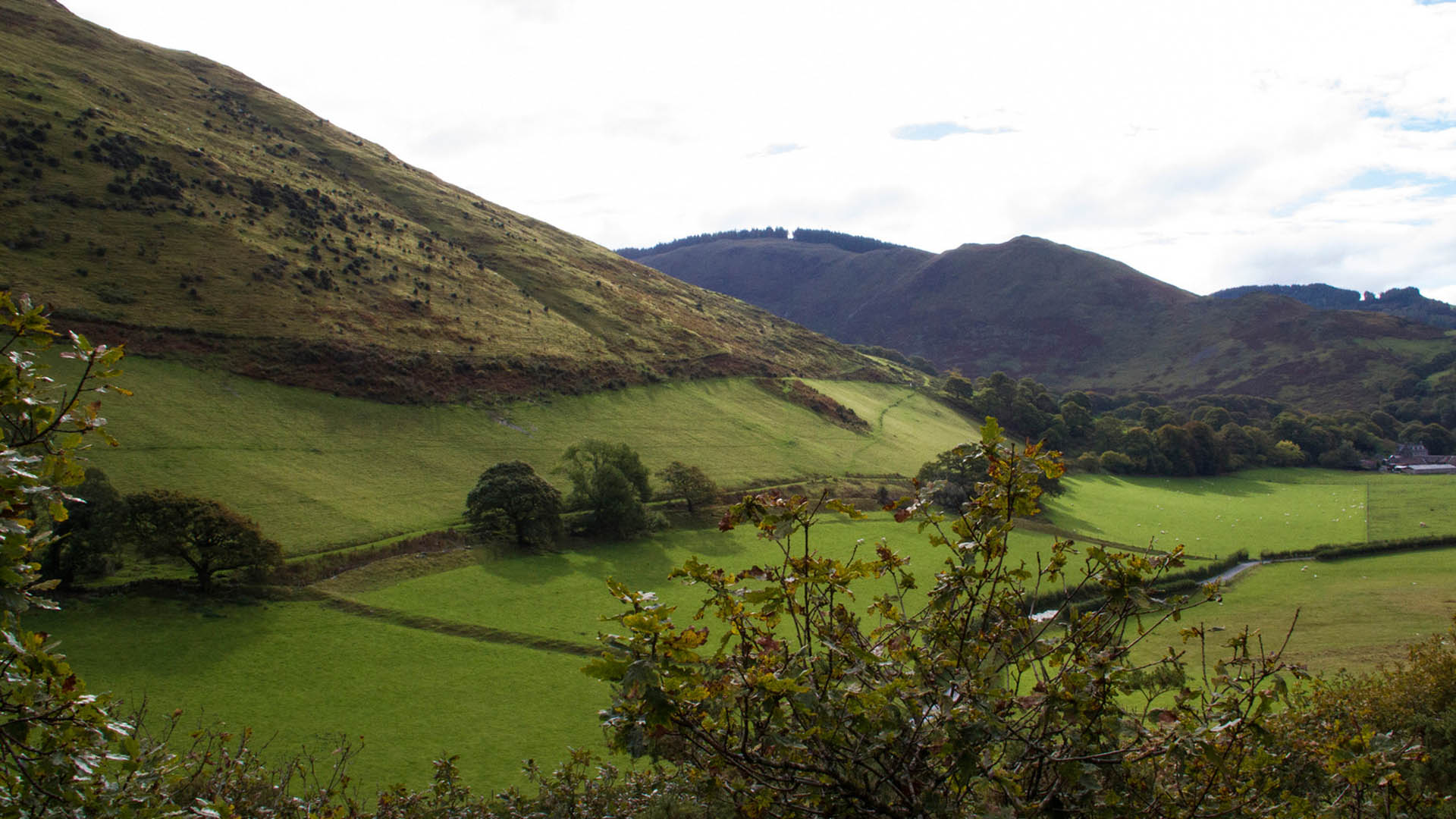 The Dyfi Footprint is a joint venture between CAT who work with schools, and Ecodyfi, who work within the local community. An Eco Footprint measures the amount of land that we use to produce the resources that we need, to deal with our waste and sequester our carbon, and tells us that if everyone in the world lived the same lifestyle we do in Wales then we'd need nearly three planets to support us. My work in the school was set to investigate the notion that the wider community can be reached through schools. The project mainly focused on an eight week programme with an enthusiastic year six class, but also included workshops for the school governors, all the teaching staff, the PTA, and members of the Eco Committee and School Council. The Year 6 work began with a planning session with Mr Jones the class teacher – I told him what I wanted to do, and he told me what targets needed to be met in all the core subjects. Incorporating these curriculum needs into the project made sure that it was never an 'add-on' – instead it was integrated into the teaching.
Every week I went to the school with an assortment of resources to involve class 6J in an Eco Footprint investigation which looked at a different footprint theme every week. Visiting members of the community, and trips out of the classroom added excitement and relevance to the learning, and was particularly helpful when the children came to planning low footprint plans for the region – like interviewing Gareth our esteemed local chef was fundamental to finding out what food could be grown locally, as was the information provided by Dan a renewable energy engineer from Dulas in Machynlleth when it came to investigating the potential for renewable energy in the region. The children used a large aerial photograph floor map of the region on which to plot their ideas and devise a sustainability plan.
The subjects investigated included transport, buildings, food, 'stuff' and energy, and all included visits, a plethora of games, and outings, for example going into town to interview shopkeepers about the produce that they sold. The project culminated in an assembly to which parents were invited which was performed and written by the children with a huge amount of ingenuity and talent, incorporating as it did, serious messages, a comedy quiz show where the contestants had to get from three to one planets, a powerpoint presentation, and a summation of what they had learned.
It was a rare treat for me to work with the same group of pupils on a long term basis. We education officers usually only spend a day maximum (sometimes only thirty minutes) with our groups, be they adults, students, or children, and despite enthusiasm during that time, it's difficult to assess how much has been taken on board long term. The Dyfi Footprint project enabled me to see how the children's sustainability knowledge, skills, and enthusiasm progressed and accumulated week by week. In terms of numbers reached, 308 people were involved at some level with the project through the work with the school. It is difficult to say at this stage whether any long term behavior change has been achieved, but we're hoping to succeed with future funding applications that will enable us to develop and evaluate further…
You might also be interested in the posts 'Doomsday, Whatever' and 'The CAT education department'
You might want to know about CAT's education services, bringing your school on a visit to CAT or if you're a teacher find out about the teacher training courses we have.
If you live in the Dyfi Valley you might want to know about the Dyfi footprint project