CAT conversations: Judy Ling Wong
CAT conversations: Judy Ling Wong
June 4, 2021
Home »

CAT conversations: Judy Ling Wong
Environmentalist, poet and painter Judy Ling Wong has spent four decades working on social justice, diversity and inclusion in the environmental movement. Meg Stuart caught up with Judy ahead of her upcoming talk introducing our new climate justice webinar series.
Born in Hong Kong, Judy lived in three different cultures before settling in the UK in 1974. Having spent her earlier career dedicated to the arts, in 1987 she co-founded the hugely influential Black Environment Network* (BEN), of which she is now Honorary President. 
Judy is a major international voice on policy and practice, including a vice chairship for the DEFRA Civil Society Partnership Network and membership of the UN Habitat Global Stakeholders Forum. She has an OBE for pioneering multicultural environmental participation and a CBE for services to heritage.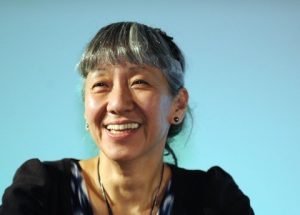 Meg Stuart: What does climate justice look like to you, and why do we need to talk about it?
Judy Ling Wong: Climate justice is about attending to the needs and rights of all disadvantaged groups. I represent multicultural environmental participation, but the issues apply to all disadvantaged people. They usually contribute the least to environmental damage, and yet they bear the most impact and often this impact multiplies all the other dimensions of disadvantage. This is really unjust.
Very early on at BEN we set a challenge to the environmental sector: there's no such thing as a purely environmental project; a purely environmental project is one that has neglected the social, cultural and economic dimensions. It is basically about challenging all policymakers to make all policies people-centred; how we are taking action for impact on people, alongside impact on nature.

MS: How do you use art and creativity to advocate for social and climate justice?
JLW: Often the popular understanding of the arts, especially in the West, is simplistically restricted to the production of objects for sale, but the most important part is creativity. 
Being creative and making change, in whatever field and form, if you do it well, is an art.  The artist Joseph Beuys put together a new remit for a particular kind of artist that he called 'social sculptors'. It sounds strange, but what he means is that when you work with processes, and you creatively and intentionally manipulate what is happening to society, you're sculpting society. So in that sense, I am a social sculptor too. 
MS: How important is intersectionality in your own work and in the climate movement as a whole?
JLW: It's the basis of all my work and creativity. Intersectionality is about an integrated approach. For example, the challenge BEN set for the environmental sector was to solve problems across social, cultural, environmental and economic. 
When your researchers came to me to comment on the Zero Carbon Britain reports my challenge was about people-centered policy. Think of the 900 million people at the moment living on under two pounds a day, it's unacceptable. They need to have a standard of living way beyond that, and inevitably with that normal, average life, they are going to emit more. The vision of equity set within environmental policy means that extra amount of emission has to be factored into calculations for net zero. When you think with people-centered policy other things come into the equation that are not just about pure environmental measures.
Intersectionality isn't just about the negative bits, it's about the richness that people can bring from different cultures and sectors. It's only through this integration that we have the most benefit and the most impact on climate change and all our problems.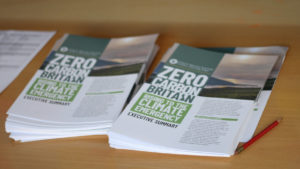 MS: In 1987 you co-founded BEN, which has implemented an amazing body of policy, research, training and projects. Could you tell us about some of the projects you've been most proud of?
JLW: We did a whole series of firsts in terms of methodology and fields of work. I was instrumental in putting into place the National Trust's first diversity policy. Organisations like these are important because they influence what the nation sees as its identity. Now when people visit sites they see that diversity, equality and inclusion is on the agenda, they see the multicultural history of the properties. 
One of the underpinning principles I'm most proud of is that over 30 years of participation work, I can collapse the whole process into two phrases: we love what we enjoy and we protect what we love. In those two phrases you can see and understand where the creation of the environmental movement came from, and how it was dominated by the middle classes. They have all the circumstances to enjoy nature: they have gardens, at the weekend they drive out into the countryside etc. When you enjoy and love nature and what you love is being destroyed, what do you do? You fight for it. Lo and behold, environmental movement! 
When we bring in disadvantaged and excluded groups, a lot of times we're talking about the front end of that process: we love what we enjoy. They have no access, so it's all about access to nature enjoyment first of all, then with that comes wanting to protect it like everybody else.
MS: How far have we come in the climate movement since you established BEN,  and how far do we have to go?
JLW: The climate movement is an urgent and remarkable movement, but when you look back to 1987 when BEN was established, the movement was very much nature conservation based. We established the paradigm people for nature, nature for people, instead of just people for nature. 
One major step was the acknowledgement that minorities in this country are the majorities of the world. We are a bridge to what is happening across the world – an important element of the story of climate change and its impact on people. 
I also want to acknowledge the watershed moments that have helped us to move forward. Black Lives Matter is an international watershed moment that has pushed people to put diversity, equality and inclusion on the agenda. In the UK we also had a watershed moment with the death of Stephen Lawrence. The Macpherson commission was put into place and came up with something that was momentous in the transformation of Britain – the legal duty to promote race equality in all statutory organisations and organisations heavily funded by the government. That was a push forward for us all, and now we have this second opportunity for change as a gift to the world from the black community. 
MS: You work with organisations ranging from United Nations forums to small grassroots charities. Could you tell us about your approach to working with different audiences?
JLW: If you work at the top of policy you find that you can only implement it successfully when you talk meaningfully to grassroots communities and the huge population they represent. Policies set by people not in touch with conditions on the ground for different sectors of the community often fail because of this. 
For example on sustainable transport, to enable disadvantaged communities to take up cycling they need bikes and bikes are expensive! A long time ago we set up successful bike projects in Wales. We held workshops to refurbish donated bikes and trained people on how to service their bikes using the tools in the workshops. 
This is an example of what we want to happen in society – the coming together of policy at the top and policy implementation at grassroots. We listen to the needs of different communities and the policy dimensions and aspirations and link them up together through relevant actions.
MS: You've given guest lectures here at CAT as well as at universities across the UK. What role do you think education has to play in reaching zero carbon?
JLW: Education is a phenomenal opportunity for zero carbon. Universities and schools are in themselves often intersectional because different kinds of people are mixing and spreading the message across all those sectors. 
Educational institutions like CAT are also important because when parliamentary groups come together to solve problems and discuss things like climate change, they use documents like the Zero Carbon Britain report. You have influence and the expertise you are giving is fundamental to our success in the future.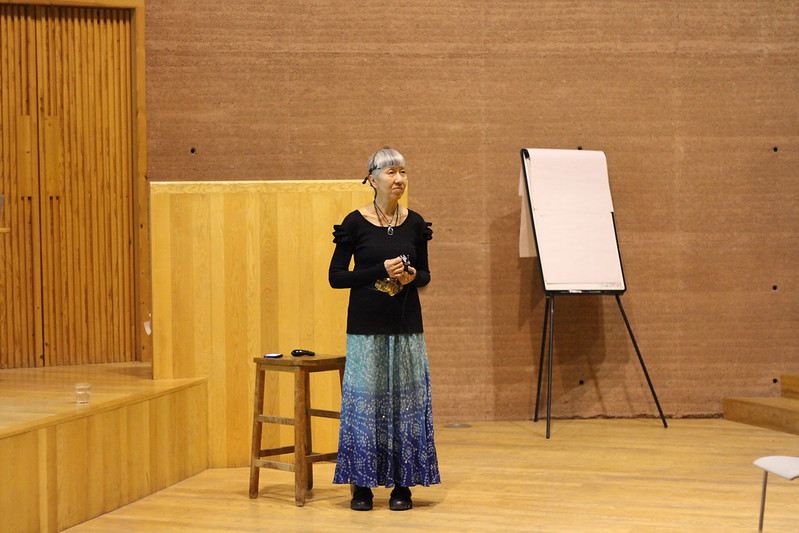 MS: You were recently included in the BBC Power Women List, and the Forbes List of 100 Leading Environmentalists in the UK. Who inspires you in the climate change and social justice movements?
JLW: I'm proud to say that after BENs 30+ years, we now have a rising generation of activists and experts. I am inspired by the energy of emerging activists. There is a project called Climate Reframe, an open database of the 100 most established multicultural climate activists and experts in the UK. We're going to expand this to include newer activists and encourage the movement to use them – they won't grow without opportunity. Our visibility and the influence that comes with that is part of what is going to move us all forward. I look forward to the building of an increasingly inclusive future.
*The Black Environment Network uses the word black symbolically, recognising that the black communities are the most visible of all ethnic groups.
About the author
Meg is part of CAT's Marketing and Communications team, one of the hosts of our free webinar series and a fellow artist.
Find out more
On 23 June, Judy will host an introduction to climate justice to kick off our new free webinar series. The series will explore the political, ethical and social contexts to the environmental crisis and how they intersect. Find out more and book your place.
Judy is a guest lecturer on our Graduate School masters courses. Find out more about studying with us by contacting Alis gsmo@cat.org.uk.
Related Pages
Related events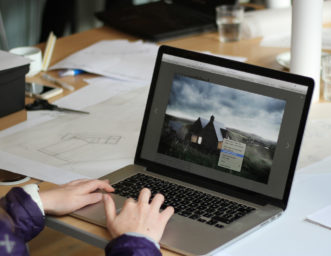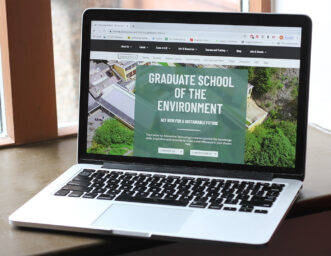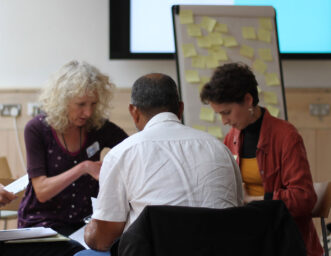 More events
Email sign up
Keep up to date with all the latest activities, events and online resources by signing up to our emails and following us on social media. And if you'd like to get involved and support our work, we'd love to welcome you as a CAT member.